vision
We are here to simplify everyday life.
goal
To provide sustainable craft that will simplify everyone's life. No shortcuts, only good stuff.
the beginning
Joi Living was born in the summer of 2017 by Merih and Volkan. Ocean waves hitting the shore accompanied our vivid discussion about our ideas for our new brand based on our dedication to our heritage, Turkish traditions, and seaside lifestyle created a brand with love and respect for our nature, its people, and its environment. With our passion for exploring the world and discovering sustainable, high quality, versatile products, we decided to create a marketplace that will grow slowly and dynamically, bringing you carefully curated goods that will empower your life. Each of our products is made with natural materials by passionate artisans, who show care and attention to detail and quality.
Our goal is simple: we aim to make your everyday life easier with products that last and make a difference.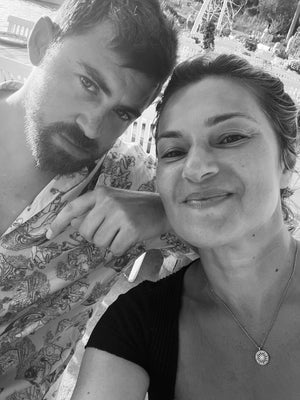 the core
re-inventing the iconic and traditionally loomed Peshtemal
Our core is business is to curate the best goods from Turkey and our bestseller is Peshtemal, a turkish hammam towel re-invented with gorgeous design and high quality cotton from the are of Aegean. Made of 100% durable, Turkish cotton
All our Peshtemal are versatile enough to be used as highly absorbent and quick dry bath towels, as lightweight and compact beach towel, as a stylish sarong/pareo or as a home interior textile such as throw, chair cover, bed blanket. Me, I use my Peshtemal as a scarf as well.