Handwoven, organic hammam bath towels
Highly absorbent, quick-dry and multi-purpose
Treat yourself with everyday luxury
WE CELEBRATE MOTHER'S DAY WITH A 10% DISCOUNT ON THE ENTIRE RANGE
3 FÖR 2 PÅ STRANDLAKAN
Frossa i lätta strandlakan med somriga kulörer och mönster och låt något annat än tunga frottélakan ta plats i din strandväska.
Nyhet - Laranja kimono
Upptäck vår eleganta och stilrena linnekimono i varm höstton. Perfekt att mysa i, morgon som kväll.
Handla här
DISCOVER OUR RANGE
HAMAM BATH SHEETS
Stylish, practical and immensely popular.
LINEN TOWELS
Waffled and smooth towels. Timeless & classic.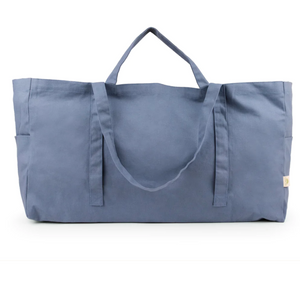 PRACTICAL BAGS
Perfect for travel, the beach and camping.
THINGS WE LIKE
Noga utvalda produkter från medvetna varumärken.
Superfin och lätt handduk, använder den även som sarong. Tack för snabb leverans, den han med till resan.
Helena
Love this linen set and it's perfect! Gentle on my sensitive skin, and really like the different sizes where the smallest fits to wash the face with.
Christine
Lovely is so fiiiin and my sister who got it as a present loves it! She uses it for a lot!
Elin
Totally in love with my new hammam towel and I'm bringing it everywhere! Its lightweight and dries really quickly, love it!
Alison